2023 has just started, but it's already filled with great happenings. Most especially to OPM and P-POP fans! Why? What happens when top-tier OPM rock band Spongecola shares a snap with SB19 after both groups performed at the New Year countdown concert in Pasay City? Needless to say, all the fans went wild!
On Monday, January 2, the OPM rock band posted a collection of behind-the-scenes images with the P-pop supergroup to its official Instagram account.
Singer-actress Karylle and P-pop group KAIA are also seen in Spongecola's photos.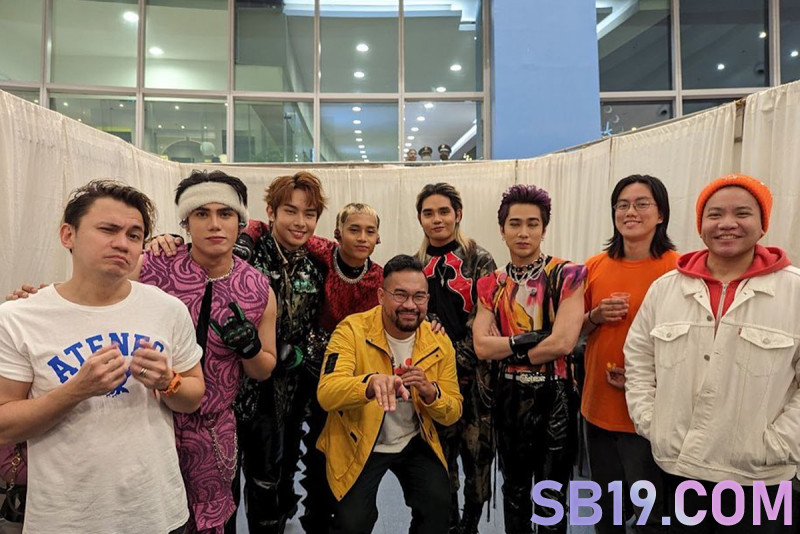 Photo: https://www.instagram.com/p/Cm58DKwhFjR/
"Year-end backstage tambay with #SB19, @kaia.officialph, @stevenhotchkiss, and our fave @anakarylle! Exciting 2023 ahead," Spongecola wrote in the caption.
P-POP phenomenal group SB19 didn't hide their excitement upon meeting and sharing the stage with Spongecola. They couldn't help but gush with much pride and honor for the opportunity of performing with the OPM legend rock band.

It's an honor to share the stage with OPM legend
@SpongeColaPH at the Mall of Asia's New Year's Eve Countdown! Thank you for jamming with us. #MOACountdownto2023
Twitter: https://twitter.com/SB19Official/status/1610093697118646272
In a separate post, the P-pop group featured singers Zephanie Dimaranan and Darren Espanto in pictures.
"Thank you to everyone who welcomed the new year with us," SB19 said.
At the New Year's countdown, SB19 opened its stage with its hit song WYAT (Where You AT). The group performance generated a lot of screams and cheers from the audience. And why wouldn't they?
Spongecola fans and SB19's fandom A'TIN left comments wishing for a collaboration between the two colossal groups in the Philippines' music industry today.
When it came to their stage, SB19 never disappoints. It was oozing with absolute power and energy even through the screen. They were clad with fantastic fits, danced, sang, and interacted with the audience heartily. SB19 performed on stage with more of their top songs, MAPA.
SB19 fulfilled its massive role as the crowd's favorite at the SM MOA New Year countdown for 2023 and delivered BAZINGA's jaw-dropping and hyped-up stage.
Pablo, Josh, Stell, Ken, and Justin, who make up the band SB19, announced that "Pagtatag," a new album they are working on, is currently in production. They have yet to reveal any information about their upcoming album. Still, Pablo announced that it would emphasize the band's founding.